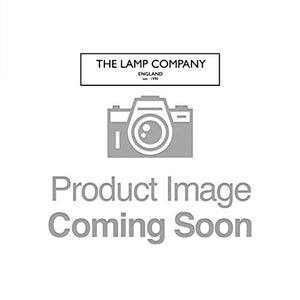 OSRAM
OSRAM HTI300/D5/65 300w 6500K BABY SHARXS metal halide Bulb
Regular price
$138.51
$138.51
Unit price
per
Brand: OSRAM
Features:
HID Bulbs produce high output for their size making them a compact powerful & efficient light source
HID Bulbs are used for general lighting, professional lighting fixtures, growing applications
HID bulbs put out around 3-5 times greater output (lumens per watt) than traditional halogen bulbs
OSRAM Double-Ended bulb, 300W,
Base: SFc10-4, Rated Life (hours): 750, Color Temp: 6500K, Luminous Flux (LM): 22000
Details: OSRAM HTI short arc metal halide lamps are ready to meet the demands of any stage, architectural or event lighting application. The HTI Metal Halide lamps are available in various configurations, each of which offers high lumen output in combination with crisp daylight color temperatures in the range of 5600 to 7800K. For entertainment and stage lighting applications such as those involving automated fixtures, "HTI lamps" offer an excellent balance of color performance, lumen output and service life. HTI lamp configurations include highly compact single-ended and focusing-reflector models.
EAN: 4008321129208
Item Condition: New
---